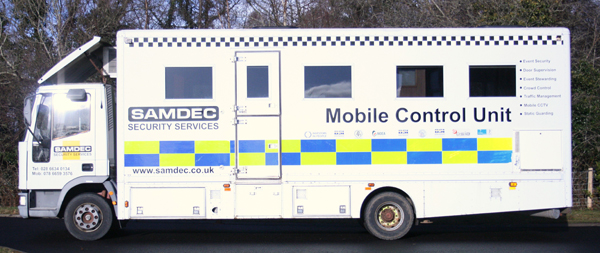 CCTV Mobile Control Unit
Some outdoor events have not got the facilities to support a quality, sound proof, and climate controled control room to run a professional event, often marquee's or portacabins are "made to do" but are in no way suitable to run an event of calibre. Samdec Security  can provide the solution technology advanced unique Mobile CCTV Control Unit. We can offer competitive rates for hire dependant on your location and requirements. The unit can be used to for a broad range of requirements such as crowd monitoring, car parks, gates, perimeter fencing, safety monitoring and many others.
Key benefits:
Control Room
CCTV with an SIA Licensed Operator
Radio base station connection points
First Aid Point
Meeting Point
Lost Children
To obtain a free tailored quotation why not give us a call.